Join many Christian across the Country!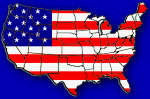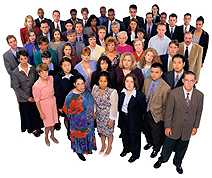 WELCOME!!! to ScripturesTM........ the most Fantastic business opportunity and product line that has become the "Talk of the Christian Community" in all 50 states. Why? Because we have done something that has never been done before. Create a Christian vision and opportunity that allows everyone who participates the real opportunity to become Financially Independent apart from the secular world. Not only that, but you will have the opportunity to spread God's word and help your brothers and sisters in Christ. Over 44,000 members in all 50 states and GROWING by leaps and bounds each and every month. Our goal ................ 1 Million Members by 2003.

WHY YOU SHOULD PARTICIPATE: How many times have you said "why don't Christians stick together". Well, now you have the opportunity to do just that. Unite with the ten's of thousands of other Christians in all 50 states who have decided to support this Christian vision, work from their own home at their own pace, help their fellow Christians and the opportunity to earn a very large monthly income apart from the secular word. Think about it, then read our company motto in Galatians 6:10.

YOU CAN DO IT: Did you know that there are Network-Marketers (right now) that are earning tens of thousands of dollars each month and many have become multi-millionaires!!! All of them started out just like you. They found one company they liked, followed the rules, took the companies advise on how to build their group and most important…….They Never Gave Up!!!
If you have a desire to work with a one-of-a-kind Christian company (founded in 1995) and want the opportunity to experience Financial Freedom apart from the secular world then just follow their example and most important …….Never Gave Up!!!

MEMBERSHIP BENEFITS: Free Sign-Up, Free Info Packs sent to your prospects at our expense, No Business Experience, No large investments, No stocking of products, No deliveries, exclusive one-of-a-kind products, company support and inexpensive sales aids and advertising techniques to help you build your business without having to sell your car or home. We've done all of the homework for you (ahead of time) and we will guide you every step of the way with "all you need to succeed". That's a promise. 1Corinthians 12:25.